About the Author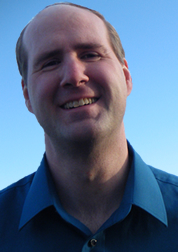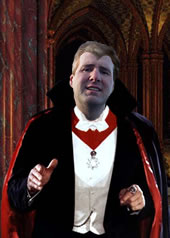 Tyler R. Tichelaar has a Ph.D. in Literature from Western Michigan University. He is an expert on nineteenth century Gothic novels and is the author of The Gothic Wanderer: From Transgression to Redemption, Gothic Literature from 1794—present. He also blogs on Gothic literature at The Gothic Wanderer.

Tyler also holds Bachelor and Master's Degrees in English from Northern Michigan University. He has lectured on writing and literature at Clemson University, the University of Wisconsin, and the University of London. From 2007-2012, he was the guest host of Authors Access Internet Radio, and since 2008, he has been the President of the Upper Peninsula Publishers and Authors Association. He is the owner of his own publishing company, Marquette Fiction, and Superior Book Productions, a professional editing, proofreading, book layout, and website design and maintenance service.

Besides his interest in Gothic literature, Tyler is an award-winning author who has used Gothic themes in many of his novels, including Spirit of the North: a paranormal romance and his Arthurian novel series, beginning with Arthur's Legacy. In addition, he is a seventh-generation resident of Marquette, Michigan, and considered an expert on that city's history. He has penned several books about the Marquette area including My Marquette: Explore the Queen City of the North, and numerous novels, including The Marquette Trilogy and Narrow Lives, which won first place in the historical fiction category in the 2008 Reader Views Literary Awards. For information on Tyler's other books, visit www.MarquetteFiction.com and www.ChildrenofArthur.com.
Also...
Watch for Tyler's upcoming novel King Arthur's Legacy; Book I in the Children of Arthur Series. Check out the teaser at ChildrenOfArthur.com.
Check out Tyler's collection of historical fiction and non-fiction at MarquetteFiction.com.
Read Tyler's scholarly work on King Arthur's descendents in King Arthur's Children: A Study in Fiction and Tradtion. For more information visit ChildrenOfArthur.com.
Tyler is also a well-respected editor and has helped numerous authors self-publish. For more information visit SuperiorBookProductions.com.